Free games? Amazing merch? A chance to meet one of our FAVOURITE bands? No, we aren't dreaming: The Imagine Dragons Pop-Up Arcade was EVERYTHING we needed.
This weekend, fans flocked to Toronto and lined up around the block to get a taste of the band's Evolve merch line. Imagine Dragons made sure to give an experience: from Frogger to Street Fighter, classic arcade games lined the walls. There was also a GIPHY booth to snap some fun little videos!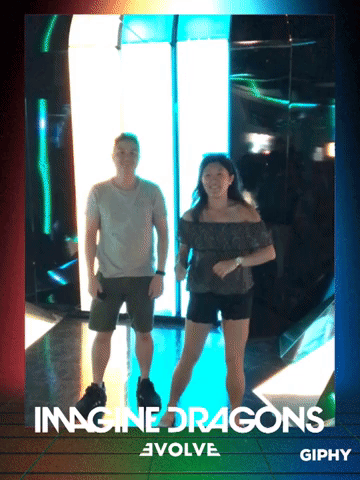 Oh, and there was an amazing opportunity for the early birds: The first 150 fans got wristbands to meet the group!
The boys of @Imaginedragons have touched down at the #EvolveArcade in TO!! ⚡️⚡️ The fans are LOVIN' it! 😍 #Evolve pic.twitter.com/SN2dy9eqgH

— Universal Music CA (@umusic) June 17, 2017
Some lucky participants tested their skills on one game and won MMVA wristbands!
https://twitter.com/umusic/status/876087060985204736
See more videos and sweet snapshots of this awesome event:
https://twitter.com/umusic/status/876084135776985088
Join us at the @Imaginedragons arcade for games, killer merch & good times! Here until 9PM @shedagency (110 Spadina) #ImagineDragonsArcade 🔥 pic.twitter.com/SV0zOCtB8y

— Universal Music CA (@umusic) June 17, 2017
And make sure to grab Imagine Dragons' Evolve, out Friday (Jun 23!)
Listen to their NEW album, "Evolve", below:
---