After Drake's incredible appearance on Saturday Night Live in 2014 as both host and performer, we crossed our fingers suuuuuper tight hoping he would make it happen again.
Lucky for us, Drizzy came through!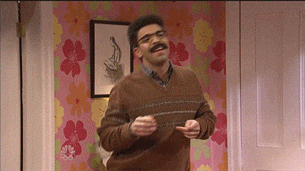 The latest SNL was another one for the history books: top-notch skits, a hilarious opening monologue, and two of our favourite songs from Drake's recently released Views album: current smash-hit "One Dance" and the rapid-fire rhymes of "Hype".
From the commercials leading up to the episode, we knew we were in for a treat:
Needless to say, Drake did NOT disappoint in both the comedy and music departments. Take a look at a couple clips below:
We were curious about your favourite moments from the show; when we asked the Twittersphere, the responses did NOT disappoint:
@umusic pic.twitter.com/KsgJH8YhzZ

— Sarah Willson ✖️ (@SarahWillsonXOX) May 15, 2016
@umusic #DrakeOnSNL @Drake pic.twitter.com/VKuR0I4bpr This was my favourite from tonight's show!

— Marilyn Nicholls (@Marilyn0926) May 15, 2016
It won't be long until our TVs are graced Drake's funny chops again: the Toronto-based rapper will join Ellen DeGeneres on her Wednesday May 18 show. We have an itch it's going to be a must-see appearance! Make sure to tune in at 4PM EST.
And if you haven't heard Drake's Views yet, take a listen below (it's already a classic!)
---