Guys, we hate to be the bearer of bad news but… August is coming to a close.
Gone are the full days of sitting poolside, sleeping in, and staying out late.
Once September hits, free time will feel like an absolute luxury while homework piles up and responsibilities skyrocket.
So, relax one last time before the school year hits. Here are eight TV shows, movies, and documentaries we recommend when you don't want to leave your couch!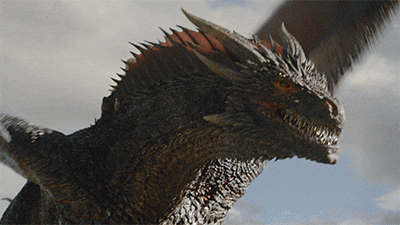 GAME OF THRONES
Dragons, death, and Daenerys… oh my!
Game of Thrones continues to set the bar higher season after season, and numero six was no different.
We'll save all the spoilers (the Internet has enough of those), but we WILL say this is one of the only shows that can keep us indoors when a pool is calling our names.
If you think the ship has already sailed, you're WRONG, Negative Nancy. There's 60 episodes at an hour each, so find some big blankets and get to some good ol' summer hibernating.
Join the water cooler conversations (you've desperately wanted to be a part of since 2011) by getting caught up now!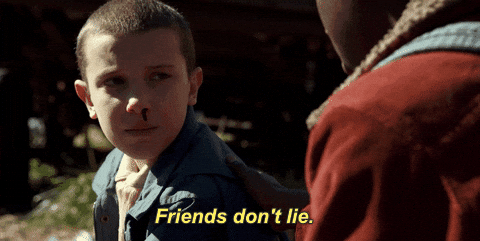 STRANGER THINGS
With only eight episodes, Stranger Things is a much more digestible option than GOT.
Set in a small town in Indiana, 12-year-old Will Byers vanishes mysteriously, while another kid with psychokinetic abilities appears. Without giving anything away… Will's family and friends are desperate to learn what happened to him.
With influences rooted in Steven Spielberg movies and Stephen King novels, there's definitely a retro sci-fi feel to the series, but don't let that throw you off. The acting is bar-none (including the incredible young cast), the soundtrack is eerie '80s perfection, and the suspense will leave you shaking.
Stranger Things will be all anyone will be talking about come the first day of school. You have been officially warned!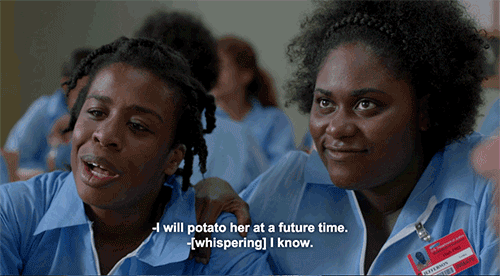 ORANGE IS THE NEW BLACK
Another fantastic Netflix option, Orange Is The New Black spotlights a women's prison and all the drama that unfolds inside and outside the walls of Litchfield Penitentiary.
Weaving current hot-button topics into its narratives effortlessly, ONITB knows how to spark emotional reactions. The fantastic dialogue, intriguing back-stories of the inmates, and hilarious scenarios are just some of the reasons we're officially hooked.
Season 4 may have set the bar high with outrageous moments, and it just premiered back in June. We can confidently say Season Five will most likely be even crazier, so get caught up while you can!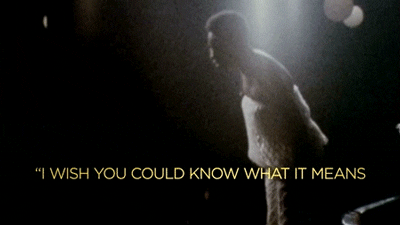 WHAT HAPPENED, MISS SIMONE?
If you're looking for something more music-related to consume, What Happened Miss Simone? Is a must-see documentary.
The raw examination of iconic singer Nina Simone spotlights not only her genius, but the heartbreaking demons she was dealing with.
Simone shaped the musical landscape forever, and this brutally honest portrait is one every music fan needs to experience. Also available on Netflix!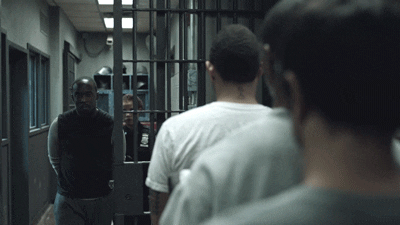 THE NIGHT OF
This HBO show held our utmost attention from the pilot's opening minutes.
Did you get hooked on the 'who-dun-it' style of Netflix's popular Making of a Murderer? The Night Of has a similar style, without the whole 'this actually happened' aspect. Something goes awry, someone gets blamed, and you can't help but wonder: are they responsible? We don't know, but we want to find out the actual story behind the case.
This eight-part miniseries will wrap up on August 28, so you know it will be on the tip of everybody's tongues come September.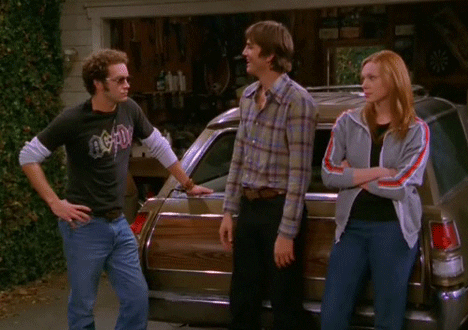 THAT 70'S SHOW
We need a good throwback sometime (that it itself is a throwback!) to veg out to.
That 70's Show ran for eight seasons from 1998-2006 and still holds up today. It's fascinating to see today's megastars like Mila Kunis, Ashton Kutcher and ONITB's Laura Prepon in some of their earliest roles.
'The running jokes throughout the series are HILARIOUS, like the "basement roundtables" and the water tower! This show was doing #TBT vibes before any of the other entries on this list.
That 70's Show is available to stream on Netflix.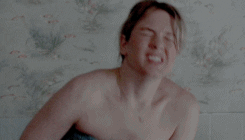 BRIDGET JONES SERIES
The first two movies in the Bridget Jones series are classics–and what better time to catch up with them now that a THIRD movie, Bridget Jones's Baby, coming in September.
These rom-coms are classics, with Renée Zellweger, Colin Firth, and Hugh Grant all giving A+ performances. Balancing the funny moments with emotional ones is no easy feat, but both Bridget Jones movies do it effortlessly.
Aaaaaand the soundtrack looks like it will be spectacular with Ellie Goulding making a cameo!
THE GET DOWN
Need to move and groove a little bit while turning into a full couch potato?
The Get Down is a musical drama series focusing on the birth of hip-hop (and punk & disco!) in the South Bronx during the late 1970s.
There are absolutely no shortcuts on this show: production is DAZZLING and reels you in with its beautiful shots.
That's not to say the show is without depth. You won't want to leave your TV set until the six episodes are done, thanks to compelling characters and interweaving storylines.
Watch The Get Down exclusively on Netflix!
---