#Shiall lives on 
Did you have any idea Shawn Mendes and Niall Horan were pals? If not, you've been missing out on a beautiful bromance. These two are friendship goals and we cannot get enough of them. Both musicians, singer-songwriters, both dreamboats. When you think of it like that, it all makes perfect sense.
So to celebrate this beauty of a friendship, we're going to talk about their best moments together for a minute.
Living for their flawless duet of Shawn's song "Mercy", with Niall providing the gorgeous harmonies.
Here's a recent interview for BBC's The Biggest Weekend festival that is probably all the proof you need that these two are the cutest friends ever.
When asked if they were working on any projects, Niall said they are not. BUT Shawn renewed our hopes by adding that they might in the future. We'd love to see a collaboration between these two.
And let's not forget this shot of them gazing lovingly into each other's eyes like only the best of pals do while at the AMAs.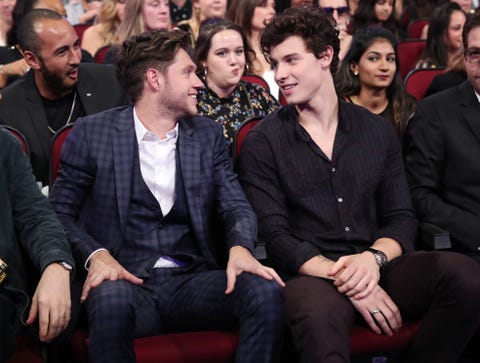 And of course we weren't the only ones who noticed this – you guys totally caught on.
but have you seen the way shawn and niall look at each other pic.twitter.com/oi5l3VlYXx

— karo (@iddonarry) May 27, 2018
Beautiful. Have some key #Shiall moments we missed out on? Send 'em over to us on Twitter @umusic.
---