We don't know about you guys, but we're ready to welcome 2022 with open arms. We're going to celebrate 2021 – a year that got us closer to some sort of normal – by going down memory lane. Join us in remembering our favourite bops, moments, outfits, and performances of the year – a proper thank you and farewell!
While you're reading, you can listen to our Best of 2021 playlist here – you know, to really set the vibe 🤌🏼
Music Releases
We're going to start by sharing some of our favourite releases this year! So many of these amazing, talented artists have taken the music world by storm and they are just killing it, as usual! We hope some of these songs also made it on your Spotify Wrapped or Apple Replay – don't want you to feel left out, we got you!
Pop
"Good 4 U" – Olivia Rodrigo
"You're Just Drunk" – Johnny Orlando
"Like 1999" – Valley
Kpop
"Lalisa" – Lisa
"Butter" – BTS
"Money" – Lisa
Hip-Hop
"Hurricane"-  Kanye West
"Already Dead" – Juice Wrld
"Knife Talk" – Drake
R&B
"Would You Mind" – GOODBADUGLY
"Start Over" – Zach Zoya
"24hrs" – Savannah Ré
Country
"Wish You Were The Whiskey" – Priscilla Block
"Simple Times" – Kacey Musgraves
"Relationship Goals" – Steven Lee Olsen
Rock
"White Buffalo" – Crown Lands
"You Can Get It" – Arkells
"Blow Up"- The Beaches
Alternative
"Papercuts"- MGK
"Fleabag" – Yungblud
"Don't Freak Out" – Lilhuddy
Ballad
"It'll Be Ok" – Shawn Mendes
"Your Power" – Billie Eilish
"All Too Well" – Taylor Swift
Dance
"Ctrl + Alt + Del" – Reve
"Cold Heart" – Elton John / Dua Lipa
"Tell It To My Heart" – Meduza / Hozier
Indie
"Blame" – Ryland James
"Tired" – Soran
"Seventeen Going Under" – Sam Fender
Merch Drops
Now time for merch!! We were looking forward to many tours this year – ngl our closets are still missing that classic <(insert favourite artist name) Tour 2021> shirt – but still, so many artists dropped insanely cool merch. Here are some of our favourite drops & pieces: 
Lady Gaga (shop here)
Taylor Swift (shop here)
Justin Bieber (shop here)
Emanuel (shop here)
Our big Black Friday sale ended not long ago and we hope that you took advantage of it. Did you get anything? If you did, show it off and tag us in your stories, posts, tweets, tiktoks; anything. We really want to see your 'fit-check', let us be your hype-person!
Album Releases
So many albums to choose from…and while we love all of them, we had to choose our top three. Ready? 'Okaaaay let's go'
We're going to start with Sour – Olivia's debut album blew our minds, ears, and souls away. After all these years, High School Musical is still giving us some of our favourite stars – crazy world. This album is absolutely ✨ everything ✨ whether you're 16, 26 or 56, don't tell me you weren't screaming the words to "Driver's License" in your car. 
Justin Bieber, hit us with Justice and what an album. There's a song for any mood you find yourself to be in, while also dipping into different genres – so something for everyone! "Peaches" – BAM instant banger and perfect summer song. In your feels? "Lonely" is the track for you. Need comfort? "Ghost" it is then. Needless to say, Justin doesn't miss. 
Alexa, play Optimist. Listening to this album makes it hard to believe that Finneas is only 24, but with lots of wisdom to share. Now, we've been knowing how talented he is, but to finally be able to sit, enjoy and escape the world with these 13 bangers – well what a 2021 treat. Keep em' coming Finneas cause "Only A Lifetime" with you is not enough.
Oh? What's that? Another playlist? Yup. You can listen to our Best of 2021: Pop playlist here 👀
Canadian Album Releases
There's nothing like home talent, we are so so proud of our artists and what they have accomplished this year. Here are some of our favourite Canadian releases.
Valley, Last Birthday EP – If you haven't heard of Valley, well let us tell you that you are missing out. This indie pop band is serving all the hits on a serotonin platter. You can check out their performance of "Like 1999" Live at Capitol Studios here 👀
La Zarra, Traitrise – You don't need to understand French to know that La Zarra understood the assignment! This album is an absolute banger and we highly recommend that you give it a listen – it gives main character vibes.

Emanuel, Alt Therapy – There's nothing that music can't get you through – Emanuel's debut album is a beautiful and introspective piece of art that will guide you and make you feel whole. It's healing and therapy season besties, get your headphones and let's start achieving our 2022 goals now ✨
Album Artwork
We gotta appreciate every little thing about a new release, so here are some of our favourite artworks – our Picasso's.
Lorde, 'Solar Power' – Gettin' a little cheeky with Lorde.
Halsey, 'If I Can't Have Love, I Want Power' – Um, yes your Majesty.
Alessia Cara, 'In The Meantime' – Beautifully abstract.
Drake, 'Certified Lover Boy' – Not what anyone was expecting, but we'll take it. 
Kanye West, 'Donda' – Only Kanye can pull this off. Change my mind.
Award Show Fits
What is award season if not for immortalizing some jaw-dropping looks! Here are some of the most stunning looks of the year, had us staring at our screens like 👁👄👁
Olivia Rodrigo – BTS – Machine Gun Kelly – Shawn Mendes
Need more music? Here's our Best of 2021: Hip-Hop playlist. These songs make us feel as cool as these Award season fits from our fave celebs☝️
Live Performances
Live music, there's nothing better than seeing an artist perform your favourite song, whether that be in front of a crowd or on TV – just hits different. Noticing that slight note change or feeling the emotion all artists pour into their craft – just one of the many reasons we can't wait to get 100% back at it! Here are some of our favourite performances from this year 💛 
Willow, "Meet Me At Our Spot" (Live)
Billie Eilish, "Happier Than Ever" (From Disney's Happier Than Ever: A Love Letter To LA)
Justin Bieber, "Ghost" (VMA's)
​​Ariana Grande X The Weeknd, "off the table" VEVO
 2021 Aesthetic
Crown Lands show up to absolutely everything looking 🔥 – we're obsessed with ALL of their looks. Now, can you leave the house if your mask doesn't match your outfit? The answer is no, and here to prove the point are; Finneas, Billie and Taylor. Olivia is just out here serving all the looks, what is style you say? Whatever Liv decides to wear that day. It's her world and we're just living in it.
Music Videos
Nothing better than a music video to bring a song to life. Remember to always ✍️ follow ✍️ and ✍️ subscribe ✍️ to your faves' ✍️ Youtube ✍️ Channel ✍️
Billie Eilish, "Happier Than Ever"
The Weeknd & Post Malone, "One Right Now"
Docs / Albums Films
Watching a documentary or film on our favourite artist feels like a privilege. A glimpse into their life, with all the ups, downs, achievements and struggles that come with doing what they do. There's always so much more to every song, album, lyric and story – to see the creative process well, it's like a reward. Check out some of our favourite documentaries this year! 
Billie Eilish: The World's A Little Blurry
The Beatles: Get Back
Demi Lovato: Dancing With The Devil
TikToks
We love TikTok, who doesn't love it?
Taylor Swift – there's nothing basic about being basic. Listen to Taylor and rise "basic autumn lovers".
Jonas Blessing – if you didn't believe in conspiracy theories before, well this might just change your mind.
Johnny Orlando – umm…sir? sir? Did your parents not tell you not to talk to strangers? 😂
Some more – because we can't get enough!
We have one more playlist for you, Best of 2021: Country. Go give it a listen and tell us, "What's Your Country Song"? And here are more of our favourite songs, albums & collabs. We just can't get enough of this year's bops 🙌
Best Chill Out Album
OFFAIR: Lullabies for the Damned – OFFAIR & If Anything, Suspicious
Solar Power – Lorde
Blue Bannisters – Lana Del Rey
Best Hype Track
"Good 4 U" – Olivia Rodrigo
"Take My Breath" – The Weeknd
"Way 2 Sexy" – Drake (feat. Future & Young Thug)
Best Sing-Along Song
"Drivers License" -Olivia Rodrigo
"Ghost" – Justin Bieber
"Daydream" – Johnny Orlando
Best Collabs
Justin Bieber & Daniel Caesar, "Peaches"
Pop Smoke & Dua Lipa, "Demeanor"
Johnny Orlando & Dvbbs, "I Don't"
Shawn Mendes & Tainy, "Summer Of Love"Dj Snake, Ozuna, Megan Thee Stallion, Lisa Of Blackpink, "Sg"
---
To wrap up our Best of 2021, here are our fave FU Covid songs; a hopeful one, a nostalgic one, and a grungy one. Thank you for reading and see you all next year, there's a lot to look forward to – 2022 is going to be a good one!!
Happy Holidays from all of us at UMC! ❤️

Best Fu Covid Song
Dermot Kennedy, "Better Days"
Alexander 23, "Idk You Yet"
Sam Fender, "Howdon Aldi Death Queue"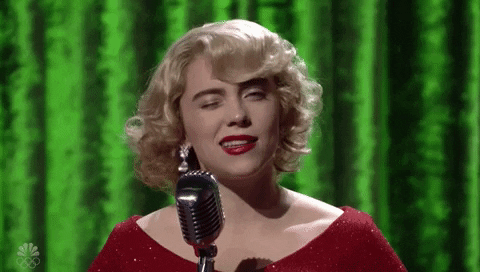 ---